TradingView is the number one charting platform and trading social network which has more than 30 million users worldwide. With expert charting tools and an easy-to-understand interface, it has even helped cryptocurrency traders navigate the highly volatile crypto market. For the advantage of traders just starting to use the charting tools in TradingView, here are 7 major tips to get the most out of this platform.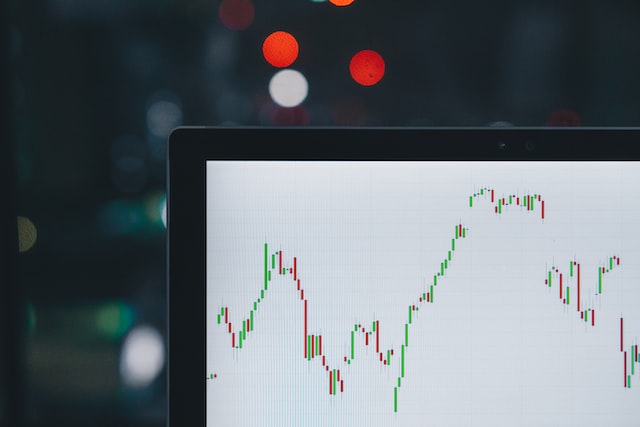 Using watchlists
TradingView offers watchlists which summarize the markets a particular user is interested in or actively trades. This function allows them to list assets in a particular way. Cryptocurrency traders prefer the watchlist function due to price deviations across exchanges for certain coins. In such cases, watchlists can be used to compile a list of quotes from these exchanges for the same cryptocurrency pair.
Using magnet mode
In TradingView, magnet mode allows users to quickly and easily draw trend lines, support/resistance lines and more. It is an easier method than manually checking lows and highs, inputting numbers and drawing a trend line. Once the function is enabled, TradingView connects any line drawn on the chart to the Open-High-Low-Close of the nearest candle.
Learning shortcuts
TradingView supports all the same shortcuts used to cut copy and paste in word processing software such as Microsoft Word and Google Docs. In addition to this, users should be aware of the following shortcuts.
Alt + F for using the Fibonacci tool for drawing.
Alt + T for drawing a trend line
+15 to switch to a 15-minute chart
+30 to switch to the 30-minute chart
1H to switch to the 1-hour chart
Using timeframes the right way
Timeframes are an important aspect of trading, especially in the fast-moving cryptocurrency market. Day traders and scalpers require monitoring of multiple timeframes at once instead of using different indicators on the same chart using saved layouts. Users simply have to click on the select layout button and select the double screen option. TradingView can display up to 16 different timeframes at once, depending on the type of chart used.
Decluttering lines
It may so happen that a trader is interested in important levels on the 4-hour timeframe but doesn't want them to interfere with their daily, weekly or monthly chart. TradingView allows them to specify which timeframes charting tools such as supper and resistance tools and trend line. To do this, users have to click on the object and go to the visibility settings and uncheck the particular boxes.
Using custom indicators
TradingView users can find and use custom indicators made by other traders from the "Public Library". Custom indicators are created especially for trading Bitcoin and analysing cryptocurrency markets. TradingView uses pine scripts to create custom indicators on the platform and provides a lot of educational resources for users to construct indicators.
Saving chart layouts
TradingView allows users to save charts simply by clicking on the cloud button present in the toolbar at the top. This saves users a lot of time as they don't have to put all their indicators on the chart when they open the application. As a result, one can quickly pull their charts up with all the indicators previously used even after they log off their computer or close the browser.
Conclusion
TradingView has created a place where traders, investors, educators and market enthusiasts connect to share ideas and talk about the market. TradingView also offers one of the best charting software for trading, with a unique mix of easy-to-use and effective tools. The above tips will help anyone get the most out of TradingView's assortment of functions and tools.
*Cordly.io does not offer financial advice, sell any financial products, or encourage to invest in specific assets or instruments.*