The whole world is looking at sustainable alternatives to many industries including cryptocurrencies. Green blockchains or sustainable cryptocurrencies are under the spotlight thanks to the recent less-energy-consuming proof-of-stake (PoS) model introduced by Ethereum recently. This also comes at a time when cryptocurrencies are facing enormous criticism over their power-intensive mining procedure. It is only apt that investors are starting to look at green cryptocurrency options that assist sustainable growth in the industries.
That being said, here are some of the best green cryptocurrencies for investors to look out for before 2023.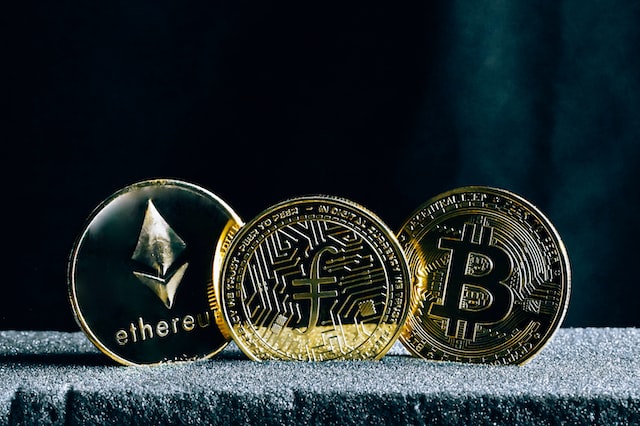 Solana
Solana was one of the most successful cryptocurrency investments of 2021 where it achieved returns of more than 11000%. This cryptocurrency is known for its speed and efficiency, capable of processing more than 2,000 transactions per second and capable of handling up to 65000 transactions at the same time. The Crypto Carbon Ratings Institute found that Solana has a very low electricity usage per transaction, coming up at just 0.166 Watt hours per transaction.
Cardano
Cardano is one of the most sustainable cryptocurrencies on this list that aims to provide a programmable ecosystem addressing real-world problems. For instance, it has partnered with the Ethiopian government which allows schools to store their student's records on the Cardano blockchain. Due to its poof-of-stake model, Cardano uses the same amount of energy per year as 600 U.S. homes.
Nano
Nano provides a fee-free digital money system with a sustainable model. Unlike other cryptos, Nano doesn't maintain a chain that records every transaction. It instead uses a kind of lattice of connected blocks where each user controls their own account. This makes the energy requirements so small that it can be powered by ordinary computers.  It achieves fast speeds and green energy through its pared-down, lightweight design.
Algorand
Algorand is one of the best green cryptocurrencies which made quite a statement when it blacked out almost 20 billboards in Times Square, announcing that it's a carbon-negative blockchain. While it's similar to Ethereum, it has a small carbon footprint thanks to the poof-of-stake model. Additionally, Algorand also launched a smart contract that will offset the carbon footprint of every transaction requiring no action from the user. It has also announced plans to allocate a portion of its network fees to buy carbon credits via ClimateTrade.
Hedera hashgraph
Hedera Hashgraph is the world's most energy-efficient cryptocurrency according to the UCL Centre for Blockchain Technologies capable of reaching a speed of 0.020 Watt Hour per transaction (Wh/tx). It isn't built on top of a conventional blockchain, instead makes use of a distributed ledger technology called Hashgraph. This technology also helps it solve problems such as scalability, speed, efficiency, and steep transaction costs.
Tezos
Tezos was one of the first poof-of-stake blockchains launched back in 2018. It marketed itself as an environmentally friendly cryptocurrency network that does not need hard forks for self-upgrading. This means that amendments and upgrades are achieved at a lower cost and energy output. It has consistently reduced its energy consumption, as evidenced by the fact that Tezos's electricity requirement per transaction was 30% lower in 2021 than in 2020.
It has also established itself as a more eco-friendly NFT platform than Ethereum.  Rarible, a popular NFT marketplace partnered with Tezos after it announced a push for carbon neutrality.
Conclusion
Apart from the above list, there are many eco-friendly cryptos worth considering. While all of the above are cryptocurrencies that are working towards achieving sustainability goals, not all of them are good investments right now due to the bearish downtrend in the market.