As the crypto space is expanding every day, with new coins emerging regularly, more and more people are connecting with the crypto ecosystem. There is no denying that different crypto projects have their own followings where social media plays a major role, and one of them is Telegram. Telegram has proved to be the leading social media platform to gather numerous crypto enthusiasts under one roof by leveraging the power of crypto communities.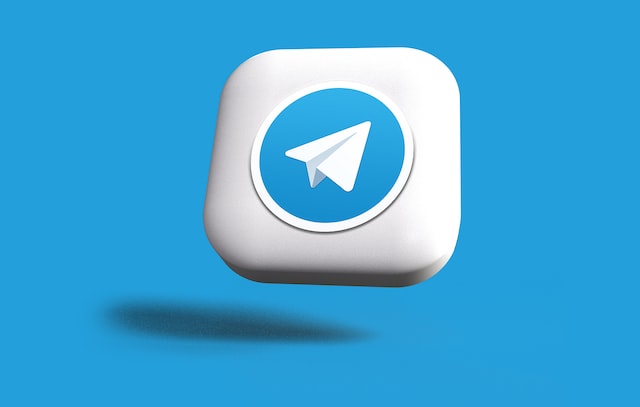 Crypto traders, investors, and enthusiasts can easily connect with investors, their target audience, and new users by creating groups and channels on Telegram. The following are some of the main reasons why Telegram is currently regarded as a hotspot for the crypto community.
The safety factor
Telegram uses the highest level of encryption standards to ensure data privacy, which is crucial for maintaining the integrity of the groups and channels. Due to the saturation of scams in the crypto market, many people in the community are concerned about security and data privacy when investing in a project.
Thanks to the encryption feature, it becomes easier and safer for crypto projects to advertise campaigns and provide communication solutions. This is the reason a significant number of crypto investors and holders alike have separate groups on the platform.
Ease of community building
The crypto space relies heavily on market sentiment, which is why the importance of building a community cannot be denied in this sector. Although there are several social media sites that allow users to create communities, Telegram beats them in many aspects.
The platform is the best among all for investors, the target audience, or anyone in the community to connect directly with anyone for assistance or to share thoughts on any crypto-related project.
It saves the time and hassle of writing long emails and waiting for a reply by allowing users to directly get a response. A crypto brand can also take advantage of this option by getting feedback on its products and services from the target audience without conducting any surveys. Having a strong community of educated users and investors can certainly turn out to be beneficial to the entire crypto industry.
Advantages of bots
While it is always a good idea to identify your target audience and get familiar with the investors on a personal level, sometimes it can get overwhelming to handle every user query. Telegram bots may be the solution to this problem, as the platform allows for integration with third-party applications to create a knowledge base of sorts, which may include FAQs as well as other critical information about cryptocurrency.
Moreover, relying on a bot can save time, which can be used for the betterment of the crypto project. Telegram bots can be used for virtually any use case which leads to improving customer service and saving time.
A unique social media platform
While it is true that several social media platforms require you to employ external third-party tools for tracking certain metrics, they may cost a fortune. However, when it comes to Telegram, the platform offers in-built features that remove the requirement for external third-party tracking tools.
Here, users can get actionable data along with the option to improve user experience and engagement through groups and communities.
Allows a win-win situation
Telegram offers profitability for both users and the crypto brand as well. For a brand, it can help attract more interested people and build trust with your investors while they get AMAs and engage in activities related to the project.
Conclusion
In essence, Telegram offers all the benefits that make the platform the go-to place for both crypto businesses and enthusiasts alike.
*Cordly.io does not offer financial advice, sell any financial products, or encourage to invest in specific assets or instruments.*