With the emergence of online trading in today's world, choosing the right online broker has become quite challenging. With a long and growing list of brands and companies offering online trading services, it can be hard finding an appropriate broker. No one has the required resources or the time to test every platform individually and come out with a verdict.
Luckily, a more time-efficient method would be to assess the selection of assets, tools, and trading features offered by each platform and judge it from there. Here is a list of five of the most trusted brokers one can use in 2022.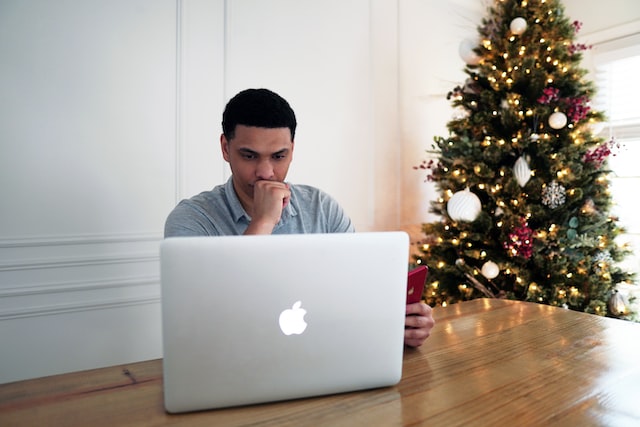 TD Ameritrade
TD Ameritrade has carved out a reputation of being one of the best-known online international brokers in the world. It has attracted a wide range of investors over the years due to its far-reaching offering.  TD Ameritrade caters to both beginners and advanced traders.
Beginner investors can find it easy, to begin with, no balance minimums, as well as the educational content, offered to them. Advanced traders can use the thinkorswim platform which combines financial calculators, screening functions, and research tools.
Fidelity Investments
Fidelity is one of the largest U.S.-based brokerage firms which also provides a low-cost, online broker. Fidelity is known for providing great trade execution leveraging unique algorithms that route orders to exchanges, market makers, automated trading systems, and other market centers.
It also provides a host of portfolio analysis tools and calculators. The Calculator function can be used to check out the probabilities of options trades ending in the money and for determining various investment goals.
Charles Schwab
Charles Schwab is one of the biggest discount brokers in the world that provides a full-service approach for investors, employers, and independent advisors. Apart from offering a wide range of trading instruments, Charles Schwab also offers a vast amount of educational content for investors, both beginners, and experienced ones. 
Charles Schwab also offers several indirect cryptocurrency investing options, making it a good choice for forex and crypto traders alike.
Interactive Brokers
Interactive Brokers is a discount broker which offers rock-bottom margin pricing, along with a transparent and competitive fee structure. The broker has recently added cryptocurrency access as well as fractional shares trading for select European and U.S. stocks.
It provides a range of assets that one would seldom find with other brokers. These include managed portfolios, robo-advisors, hedge funds, mutual funds, bonds, US spot gold, cryptocurrencies, spot currency pairs, futures, options, ETFs, and stocks.
Tastyworks
Tastyworks is a relatively new online brokerage that specializes in providing futures, stocks, and options.  It is a subsidiary of tastytrade, which itself is a reputed brokerage. The platform provides several customizable features on its desktop, mobile, and web versions. These include position details, watchlists, and trade page details such as volume, delta, and theta.
Options traders will find themselves at home if they use the advanced tools they provide specifically for options. There are built-in features for analyzing and trading derivatives, such as important charting indicators, common drawing tools, and assessment of the risk profiles of multiple open positions.
Conclusion
Online brokerage services take the advantage of internet connectivity to provide retail traders with trading access. When searching for a trustworthy broker, the two main things traders and investors should watch out for are the security protocols in place as well as the commissions and fees they charge.
The above-mentioned brokers come under the purview of several top-tier regulatory and financial bodies around the world. This can ensure that the broker is compliant with all existing laws and statutes in major countries around the world.
*Cordly.io does not offer financial advice, sell any financial products, or encourage to invest in specific assets or instruments.*