Investing in the stock market has the potential to produce better returns than fixed-return financial instruments. The stock market gives investors an opportunity to earn higher returns. This gives them the chance to earn potentially higher by compounding their money in the long run and accumulating wealth for various life goals. However, this depends on stock selection, as selecting unprofitable stocks will only eat into profits. This is why we've decided to prepare a list of the best stocks to invest in 2022.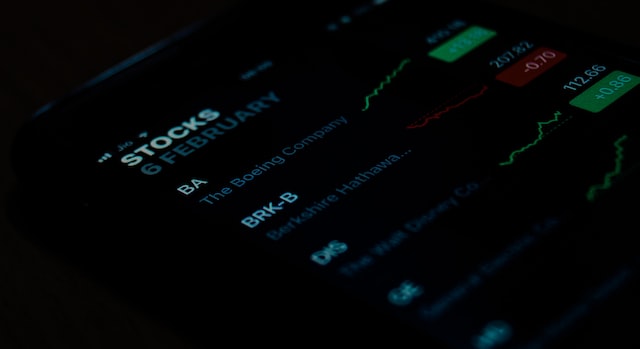 Advanced Micro Devices (AMD)
Advanced Micro Devices has seen its stock grow 436% in the past five years despite steep declines this year.  It is true that the company has had a rough year, primarily due to the weakening PC market.  While this caused its stock to plummet 60%, AMD remains a promising business whose market share is constantly growing in sectors such as game consoles, client processors, and data centers.
Microsoft (MSFT)
Microsoft has seen its stock increase by 171% in the last 5 years due to dominance in multiple sectors and a growing market share.  Microsoft's Intelligent Cloud segment has been the fastest growing part of the company, with cloud computing platform Azure being the segment's primary source of revenue. Azure reported a 50% increase in revenue in the first quarter of 2022. One of its biggest strengths of Microsoft has been its diversification, which will serve its stock price well in the coming days.
Pinterest (PINS)
Even though Pinterest has been beaten down in the 2022 market decline due to its userbase declining, the company's most recent result shows that the user base has been stabilizing. For long-term investors, Pinterest provides a massive opportunity due to its monetization of its users. The company is planning to transition away from its ad-focused model and incorporate e-commerce into its platform.
Shopify (SHOP)
Shopify is a platform that allows businesses to sell their products online, no matter what the size. It offers a subscription plan which starts at $29 per month, and also provides additional services such as logistics and payment processing solutions.  The platform has generated over $5 billion in revenue over the past four quarters. As more retailers focus on online sales, Shopify has a growing market opportunity of an estimated $153 billion, which will serve the stock well.
Mercado Libre (MELI)
Known as the Amazon of Latin America, Mercado Libre operates an e-commerce marketplace, a logistics service known as Mercado Envios, a fast-growing payments platform called Mercado Pago, and much more. Mercado Libre has a ton of runway ahead as its merchandise volume is roughly 6% of Amazon while its payment volume is less than 10% that of PayPal.  As the fintech and e-commerce sectors grow in Latin America, Mercado Libre is expected to be one of the major long-term beneficiaries.
Disney (DIS)
Disney has been a favorite addition to many traders' portfolios over the years. The company's Disney + streaming service has grown into a powerhouse in recent years. The company has been described as the ultimate combination of a pandemic-fueled growth business with a reopening play.  Due to its amazing stable of intellectual property and cash-machine theme park businesses, Disney gets a margin of safety making it one of the safest stocks on this list.
Conclusion
The above list contains some of the best stocks which are expected to grow in the future. All of these companies have financial strength, profitability, and excellent quality of management, all of which are important factor's in a stock's valuation.
*Cordly.io does not offer financial advice, sell any financial products, or encourage to invest in specific assets or instruments.*